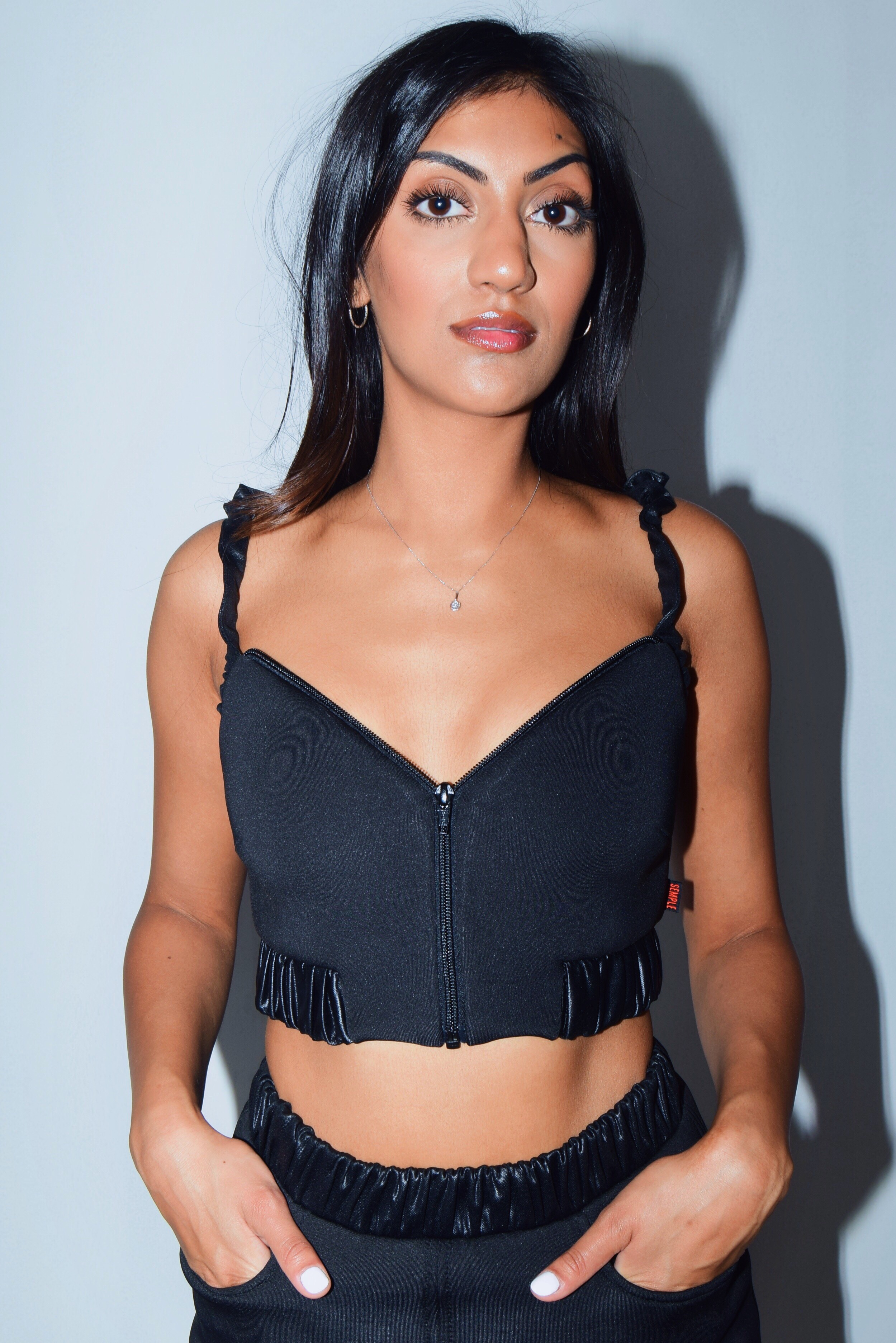 THE RIARNI TOP
Orders will be shipped within 7 working days.
The RIARNI TOP (PRONOUNCED REE-AAH-NEE) is a fitted top with a front zip, elasticated waistband and adjustable ruched straps.
80% Neoprene 20% Coated Jersey (This material is stretchy)
Model is 170cm tall, wearing size S
80% NEOPRENE 20% COATED JERSEY (This material is stretchy)

Slim Fit

Product Number: SQ061220185

HAND WASH ONLY

Handmade in London by: PB, MD, KG & IK
sold out
Riarni is as easy to get off as she is to get on. With her open front zip and adjustable arm straps Riarni will have you in your PJs after a night out in a record breaking 5 seconds (thats if you even want to take her off). The Riarni top has a contrast elasticated waist band to enhance her snug fit. To match, we created The Riarni Skirt (again snug fit) with an identical waist band and 5 pockets (3 Denim style, 2 contrast, side-entry).